So I finally got around to posting pictures of our new home. I decided that if I waited for it to look perfect that I would never post them, so please ignore the mess!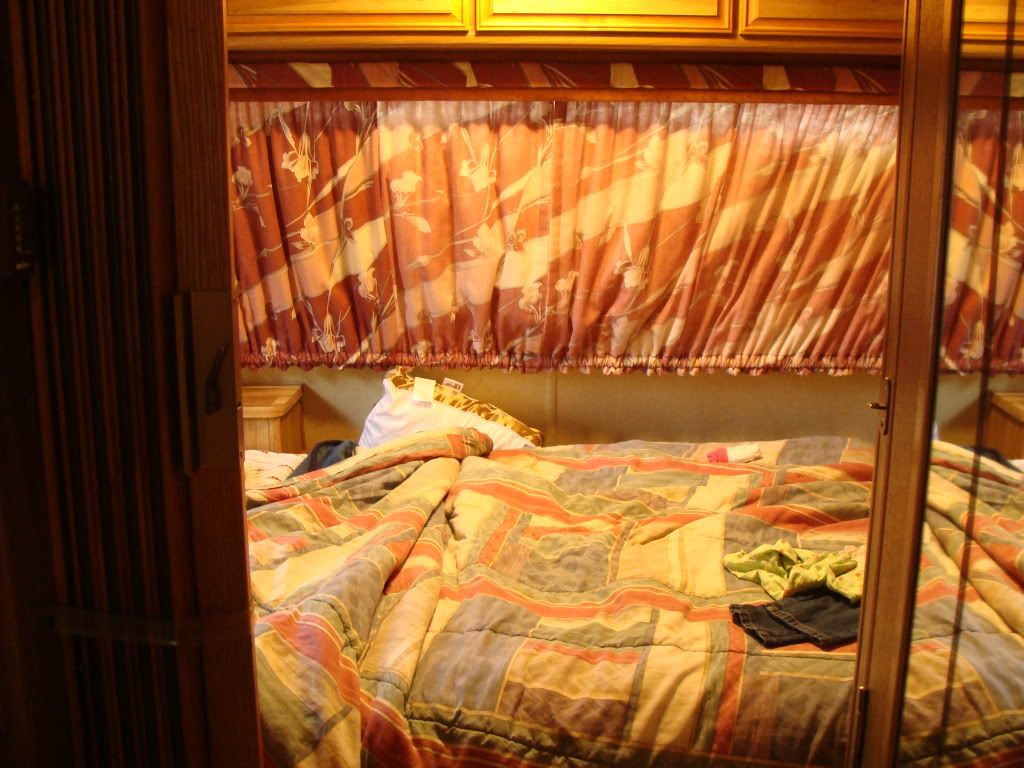 Obviously we haven't decorated or anything yet. These lovely curtains are circa 1983!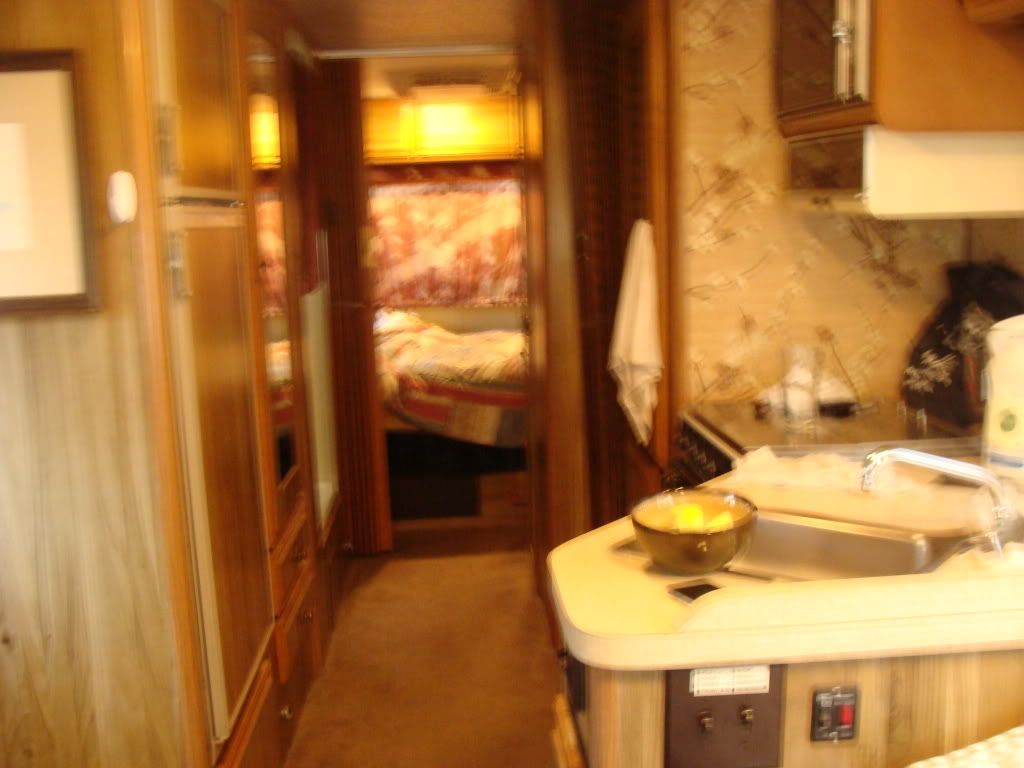 This is our living area. That shelf is really a bed, but we needed it for storage. I need to get it cleared off soon.
I am undecided about decorating. We will be in the RV for a few years, so I want it to be comfortable, and I could easily redecorate the whole thing for a couple hundred dollars, but part of the reason we are living here is to save money to pay off debt. So I sort of think we should use the money for that? I haven't decided yet, and I can't paint right now anyway, so I think I'll just wait.
I hope you enjoyed the tour!